Meet the Brackett House Innkeepers
Kim Benesh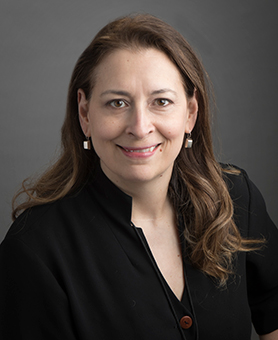 Kim is so grateful to be the lead innkeeper at Brackett House. She loves the history of the inn, its architecture, and she has been privy to most of its many evolutions especially the beauty of what you see today.
Kim grew up in Mount Vernon and is the fourth generation of her family to reside here. She has lived in a wide variety of places doing a wide variety of things, but when choosing where to raise her children, she wanted to be in the best town in the Midwest—Mount Vernon.
Kim has a degree in elementary education from Weber State University in Ogden, Utah, where she attended on a full athletic scholarship to play volleyball. She also worked as a licensed cosmetologist for 27 years. Her various careers had a common theme taking care of people—a good fit for an innkeeper.
Her constant joy is her children and 2 grandchildren and all of their activities leave her a small amount of time for giving to her community. Kim serves on the board of the Mount Vernon Lisbon Community Theatre. She is a founding member of the children's music group, Balderdash Ditty, who perform music education to pre-k children in the area. She is also a co-host on a local talk show, Good Morning Mt. Vernon-Lisbon, a weekly broadcast that "promotes the awesomeness in the Mt. Vernon and Lisbon area." Kim belongs to the small but mighty organization called, The A-Go-Go's, which raises money to fund local projects. She volunteers with Uptown Theatre Honors, which produces an annual award ceremony to celebrate people who support the arts in the Mount Vernon area.
When at Brackett House, Kim likes to point out the east windows and tell the story of how her grandfather and his brothers and sisters were raised in the house next door. Frank "Zeke" Benesh used to slip out his second floor window and shimmy down the front porch posts (to sneak out in the middle of the night) when he was a teenager. The thought of that always brings a smile to her face.