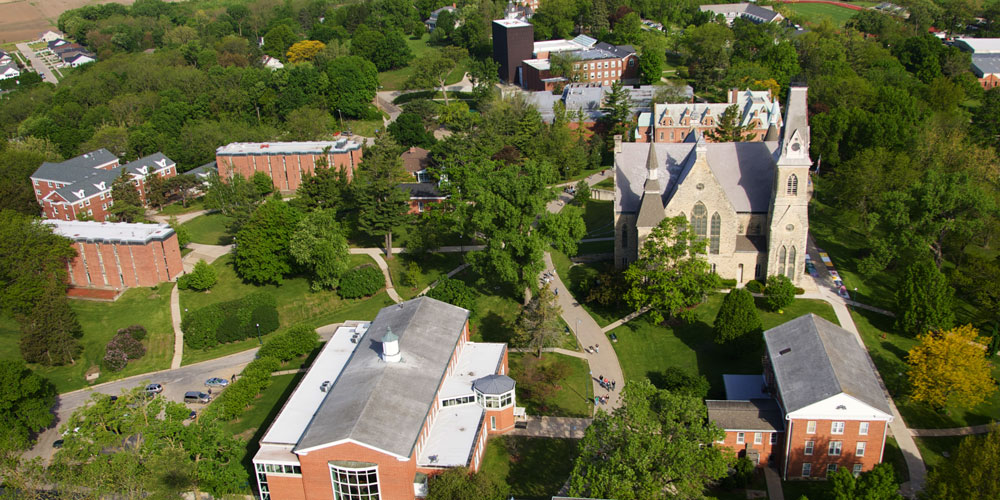 About Cornell College
Cornell College was founded in 1853 by George Bryant Bowman, a Methodist minister from North Carolina with a passionate belief in higher education. Bowman was aided by a group of prominent Mount Vernon citizens who wished to provide educational opportunities for their children beyond the one-room schools that operated for no more than a few months each year.
Originally known as the Iowa Conference Seminary, the school was renamed in 1857 after William Wesley Cornell, a prosperous merchant and devout Methodist whose distant cousin, Ezra Cornell, founded Cornell University a decade later. Today, Cornell College maintains an affiliation with the United Methodist Church, and the college welcomes people from all religious traditions and from all non-religious perspectives. William Fletcher King became president in 1863 and served for 45 years, one of the longest presidencies in the history of American higher education.
Equal opportunities for all
Over years, the college distinguished itself as a visionary leader in higher education. Cornell was the first college west of the Mississippi to grant women the same rights and privileges as men, and in 1858 was the first Iowa college to graduate a woman. Harriette Cooke, on the faculty from 1857 to 1890, was one of the first women in the nation to be paid a professorial salary equal to that of her male colleagues. In 1870, the college resolved "... that color and race shall not be considered as a basis of qualification in the admission of students ..."
Educational firsts
The college was among the first to recognize the science of education in 1872, when it began offering education courses. Sociology was added to the curriculum in 1899, only six years after the University of Chicago established the first academic department of sociology in the United States. Cornell's department of geology is the oldest in Iowa, with course offerings dating to 1855.
One Course At A Time
Along with its commitment to the preservation of the best of the old, Cornell has been willing to adopt innovative changes. One-hundred-twenty-five years after its founding but in the same pioneering spirit, in 1978 Cornell faculty adopted the block plan, or One Course At A Time, an academic calendar in which students devote themselves to just one subject for 18-day terms.
Today, Cornell College is a thriving liberal arts institution firmly ensconced on several influential "best colleges" lists. Students here choose from more than 40 academic majors and pre-professional programs, or design their own major. In small classes, Cornellians immerse themselves in the exploration of knowledge and understanding one course at a time.
To learn more about Cornell College, schedule a visit, or just find out how to get here, go to our Visit Cornell page.