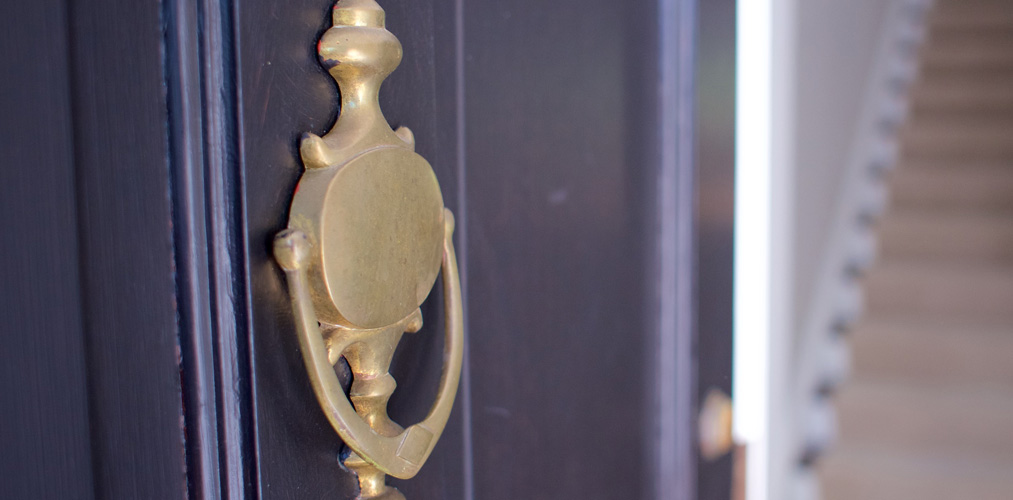 Brackett House History
Brackett House was built in 1862 by William Brackett, who came to Mount Vernon from Saratoga Springs, New York, in 1860. Brackett also built the town's first brick school and completed the work on what is now called King Chapel after the original contractor went bankrupt.
All three of Brackett's children graduated from Cornell: Anna in 1867, Edgar in 1872, and Clara graduated from the Cornell College Conservatory of Music in 1881. Clara taught piano at Cornell for four years and Brackett House became her home in 1894 when she married William M. Smith, co-founder of the Mount Vernon Bank.
Smith died in 1899. Clara Brackett Smith remarried in 1912 to her Cornell classmate Armstrong Spear, one of the founders of the Republic Trust Co. of Philadelphia. Spear did not want to leave his business interests and Clara didn't want to leave her home, so Spear became one of the first cross-country commuters. In those years Brackett House was the site of many receptions, dinners, and overnight stays for distinguished musicians and other visitors, including William Howard Taft, violinist Efrem Zimbalist, and longtime Chicago Symphony Orchestra director Frederick Stock.
Spear died in 1924, and Clara in 1927. The house passed to Clara's daughter, Elizabeth Smith Ford, Class of 1915. Ford worked as a reporter for the New York Evening Telegram and published two novels based on her childhood in Mount Vernon.
Since she was living in New York, Ford offered the home to one of her grade school teachers, Clara Blinks, as a permanent home. Ford died in 1944 at age 51. Her will stipulated that Blinks could live in the home as long as she lived, with the deed to the home passing to Cornell on Blinks' death, which occurred in 1952. Cornell used the space for its alumni office from 1953 to 1961, at which time it became a guest house for alumni and visitors to Cornell.
Brackett House was extensively remodeled in 1977-78, funded in large measure by a $75,000 gift from Bess H. Medary, Class of 1915 and a classmate of Elisabeth Smith Ford. The house was rededicated on Oct. 13, 1978.
In 2015-16 Brackett House was again extensively remodeled, exposing hardwood floors, updating the bathrooms, and re-furnishing the home.