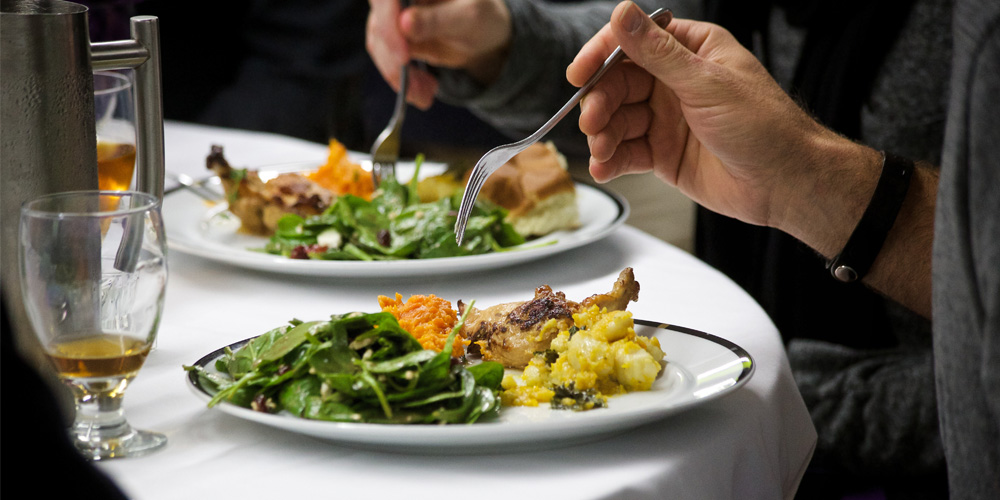 Catering Options
Brackett House works closely with Bon Appétit, the catering service associated with Cornell College. Bon Appétit is a superior quality, farm to fork caterer with a focus on sustainability and delicious food options for all dining preferences. You can experience their meals at Cornell's Hilltop Café and Zamora's Market in the Thomas Commons which are open to the public during standard hours. The Hilltop Café is closed and Zamora's operates on reduced hours in the summer.
During your stay you have the option to work with Bon Appétit to bring in catered dinners for your group or event, or work with them on special events such as baby or wedding showers, anniversaries, family Thanksgivings or other holidays. Bon Appétit also offers a full catering service for weddings at any of Cornell College's campus venues.
You can get additional catering information from Bon Appétit's catering website or call 319.895.4420.