Meet the Brackett House Innkeepers
Jan and Ed
The primary innkeepers for Brackett House are Jan and Ed Sauter. Jan and Ed have lived in eastern Iowa their entire lives, with the last 40 years in the Mount Vernon area. Both attended Iowa State University where Ed received a Bachelor of Architecture in 1972 and Jan graduated the same year with a B.S. in mathematics.
Jan enjoyed teaching mathematics and science in Mount Vernon for 20 years. Ed is an architect with a strength in historical architecture who actively designs or assists in the restoration of many historic buildings in Mount Vernon. Ed is a current member of the Mount Vernon Historic Preservation Commission, an organization he chaired for 12 years, and he still conducts occasional walking tours of the city's three National Historic Districts.
They both love children, history, architecture and food. They classify themselves as "foodies" (it's the first thing they research before traveling to a new area). Ed is also "into" wine and golf.
Jan and Ed love meeting new people and sharing experiences and thoughts. They wanted to manage Brackett house when they first moved to the area. Now they have their chance.
Dixe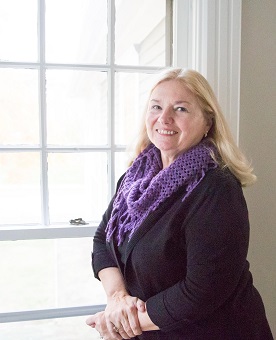 Dixie Collins grew up in West Branch, Iowa and has lived in Mount Vernon for 23 years. She attended the University of Northern Iowa. Prior to her retirement in 2013, she was an administrative assistant at University of Iowa Health Care.
She is a musician and a former member of Black Sheep, which was one of eastern Iowa's most popular groups. Since retiring, Dixie has indulged in one of her passions: decorating her 1880s Victorian home. She has also spent more time traveling with her husband, Steve Maravetz, and doting on her three grandchildren who live in Colorado.
A self-described "people person," she enjoys meeting and chatting with guests at the Brackett House.
Joe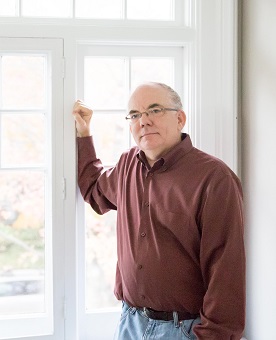 Joe Jennison is thrilled to welcome Cornell guests and other travelers to the area as a part-time Brackett House Innkeeper. Most days he can be found at the Mount Vernon Visitors Center in Memorial Park greeting travelers to the area at his full-time job.
His primary employer is the Mount Vernon-Lisbon Community Development Group (CDG), a non-profit organization with the mission "to develop and promote the business environment, including but limited to the Main Street District, and enhance the quality of life in the communities we serve."
Joe loves to volunteer and works with 488 registered volunteers managing festivals and community-betterment projects in the Mount Vernon-Lisbon area. He is also very involved in the arts and can often be found perusing local galleries, theatrical performances, or live music events.
He loves history, walking tours, and sharing his knowledge of Mount Vernon and Cornell with others.